About Our Cabins
Being out in the woods hunting for some means roughing it. However, others prefer that roughing it not be a literal term that means they live in a tent, especially during the cold Canadian winter months. For those who want time out in the woods, hunting when the mood strikes while still offering a place to relax and hang their hat, we have it available as well. Our cabins are designed to make you feel at home, no matter how far away from your personal reality you may be.
Enjoy Being Surrounded by Natural Beauty
Our cabins are located deep within the woods of Canada. You will wake up in the morning listening to the birds chirping outside. You will have the chance to eat breakfast while watching various wildlife playing in the yard nearby. You can step outside and take a look at a world that is filled with trees and sunlight. At night, you and your partner will be able to relax and unwind with the world back home unable to touch you if that is what you want to happen.
These cabins have enough room to house your entire hunting party, but they are also ideal as romantic getaways for you and your significant other. No one will bother you while you are here. You can do whatever you want to do, whether it is hunting the many bears in the area or simply spending a day in total relaxation.
You Can Call It Home
Our cabins have all the luxuries of a true home away from home. You can venture out into the wilds by day and hunt, then bring it to your cabin and prepare your feast. There are full kitchens, complete with plates and silverware. All that you have to provide is the food and drinks that you want to enjoy while staying with us.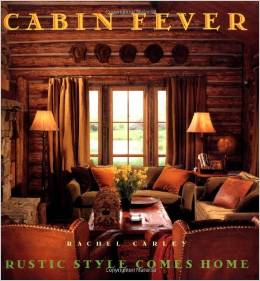 We provide sheets and blankets for your bed, regardless of how many rooms you choose to have. There are towels in the bathroom for you to enjoy after washing away the dirt from your day. We have comfortable seating areas, tables, televisions with free TV channels and more. When
It is all powered by us because we took the time to look through all of the portable generators reviews that we could find. We purchased only the best because when you visit us, we truly want for you to feel as though you are home. There is even internet access available for those people who want to be away from home, but not totally separated from reality and the people that they leave behind back home.
Our Promise to You
Whether you are with us for only a couple nights or you choose to stay for a couple weeks, we want our guests to be completely comfortable. We provide a quiet generator for camping and all the other things that make it feel like home. If for any reason you are not satisfied with your cabin, you should feel free to talk to us. We will try to do our best to make you feel more at home.