Experience the Lodge-Outdoor Gathering Area
When it comes to hunting and fishing camps, everyone who wants to know that it is going to provide them with a quality experience that they will not soon forget. Part of this "total" experience will take place in the lodge. Therefore, we invite you to come visit us to experience the lodge-our outdoor gathering area that will give you plenty to enjoy.
A Typical Lodge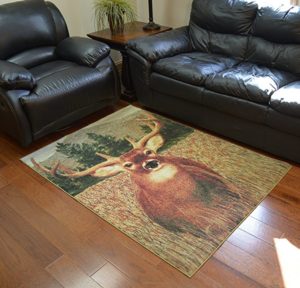 When you think of a lodge, you probably picture in your mind a space that has deer and moose heads attached to the walls, wooden chairs and tables, and other rugged, manly items. There are people who enjoy that sort of lodge, but we know that it can be made more enjoyable to others. It is part of the overall hunting and fishing experience to gather with others to eat meals, trade stories about past hunts, and to brag about the ones that got away. In our lodge, you will find plenty of people to talk about their woes and successes when it comes to hunting, fishing, or life in general.
The Total Lodge Experience
We feel that a lodge can be both indoors and out, that it can be comfortable for those that want to relax while they tell their tales and rugged for those that want to show they are truly wild souls and one that provides more. We have an indoor lodge area that features comfortable chairs and overstuffed lounges. It is a great meeting place for men to relax and visit with both old and new friends. We also have outdoor lodge area that is ideal for telling tales around the campfire, cooking your catch of the day on an outdoor grill, and listening to music thanks to Outdoor Speaker Supply's guide to outdoor stereo receivers. In the outdoor space, there are picnic tables and tree stumps for you to kick back on. Most men do hang out in this area the most, but there are a few who prefer to be inside, especially on the colder days when they have already been on the hunt all day. This is why we have a fireplace inside for warmth.
Enjoy Our Lodges to the Fullest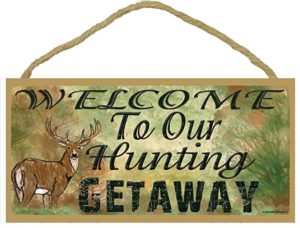 As a visitor to our hunting and fishing camp, you will have full access to our lodges and all that they offer. We encourage visitors to mingle with others in the camp to make new friends and spend time with those that they brought along. It ensures that everyone who visits will have a great time and that they can all create memorable experiences, even if the hunting or fishing wasn't so great for them on that day. Even the people who bring their families along can enjoy a little visit with people that are new and interesting to talk to. On some evenings, some of the families may also choose to throw a little party and dance the night away, enjoying the fact that they have made some new friends. This is part of what people love about visiting us. It is all about the experiences and we help them have many different types.